We're disruptors. We're big dreamers. We're believers in the future, in possibility, in potential. We're reinventing the world, every day. We create content for audiences big and small, global and local. We put our audiences first, and work hard to bring them stories they'll love, wherever they are and however they watch, listen and learn.
Whatever your discipline, from on-air talent to behind-the-scenes tech guru to business and finance, the career opportunities at FOX are exciting, rewarding and game-changing. We seek out the most talented individuals – the dreamers, the disruptors and the visionaries –and we want them to know that they matter. We're committed to helping every single one of our employees feel valued and inspired, every day.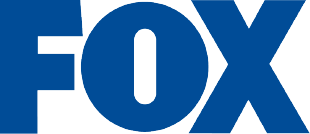 Fox Corporation
Under the FOX banner, we produce and distribute content through some of the world's leading and most valued brands, including: FOX News, FOX Sports, FOX Entertainment, and the FOX Television Stations. We empower a diverse range of creators to imagine and develop culturally significant content, while building an organization that thrives on creative ideas, operational expertise and strategic thinking.